TachoWeb is the preferred solution for web-based fleet management.
Its flexible structure is suitable for all sectors or systems and adjusts to all company sizes.
Changes of the German Driver's Qualification Act (BKrFQG) in 2017
The amendment of the German Driver's Qualification Act (BKrFQG), as planned by the German government in 2017, aims to facilitate trans-european transport and to discourage fraud in qualification courses. In the future, federal states can issue certifications which count as qualification proof of the key number 95 throughout Europe. This way the amendment addresses the problems related to heterogeneous designs of European driving licences. Furthermore, the surveillance and certification of training centres will be intensified so the quality of trainings rises and fraud can be prevented. For further information
read more
(in German language only).
Important: Apply De-minimis subsidies from January 9th!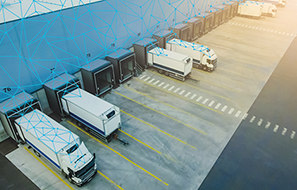 From 9th January until 2nd October all enterprises that paid toll fees last year in Germany can partially get back their expenses through the funding programme De-minimis. Applications can be submitted through the
eService-Portal
of the German Federal Office for Goods Transport. The number of vehicles in an enterprise serve as the calculation basis of the funding. Based on this, fleet managers receive a budget that they can spend on measures that are listed in the De-minimis catalogue 2017. Telematic platforms like TachoWeb are also potential measures.
The proof of utilization or leasing contracts have to be submitted to the BAG until five months after receiving the allocation decision. Furthermore, in case of funded leasing, you will have to submit the proof of utilization before 28th February 2018. Therefore, it's recommendable to submit applications as early as possible.